 [Unsung - FK #4] Rumble in the Jungle
Mission Planner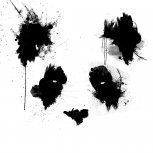 Event created by OneMadPanda
Event details
It has been too long since we had one of these Unsung Missions and I want to do some more classically Zeus'd Missions on this Server. 
Depending on the Interest in these I can try to run them more often, as I have plenty ideas.
Slotting will be done on the Server as for a usual Main, so there will be no Reservation of Slots in Advance!
You will be playing as US Military, fighting the North-Vietnamese. 
Platoon will decide your exact Uniform and Faction, as I want to run this more as a usual Zeus Event.
Friendly Assets : 
1x ACH-47a Guns-a-Go-Go

2x M551 Sheridan

1x M163 VADS
1x M113 / Squad
Asset-Numbers may change with number of attendance.
RESTRICTIONS :
ONLY US Weapons from the Unsung Mod

Riflegrenades count as UGL, the M40 / China Lake do not.

Normal FK rules apply

You may trade in both UGL to make one Rifleman a Grenadier, using the China Lake 40mm.

This Grenadier replaces the DMR as well.
The Grenadier may bring a backup-rifle if he so chooses.

The DMR may make use of Bolt-Action Rifles.
SERVER INFO :
Name: FK #4 Zeus UNSUNG Server
IP: 95.216.46.110
Port: 2402