 [Unsung] Rumble in the Jungle #2 - Now with more Napalm and less dead Zeus
Mission Planner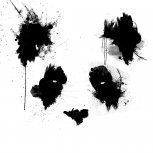 Event created by OneMadPanda
Event details
Mission is there to be run as the First Main of this Day. There will be no slotting done in advance, slotting will be done using Tags as per usual in the Main Mission Start Room, during Slot-Up.
Your faction is USMC. The exact Uniform will be up to PLT HQ. You will be fighting a mixed force of the NVA and VC.
You can direct any and all questions regarding the even directly toward me ( @OneMadPanda ) through Discord or TS as well. Check the Bottom of this Post for the Mod List!
Should numbers exceed expectations, their may be additional Assets added as well. So far, then Mission aims to contain the following:
Friendly Assets : 
1x UH-34 Stinger / Squad
1x A-6 Intruder CAS
Asset-Numbers may change with number of attendance.
RESTRICTIONS :
ONLY US Weapons from the Unsung Mod.

Riflegrenades count as a UGL, the M40 / China Lake do not.

No more then 10 Throwables per Person. (Changed from last time due to people bringing 40+ Grenades)
No GPS (changed from last time, by popular demand)

Beyond this: Normal FK rules apply.

You may trade in both UGL of the Squad to make one Rifleman a Grenadier, using the China Lake 40mm or similar dedicated Grenade Launcher of their choice.

This Grenadier replaces the DMR as well.
The Grenadier may bring a backup-rifle if he so chooses.

The DMR may make use of Bolt-Action Rifles, same Scope Limitations as usual apply.
SERVER INFO :
Name: FK #4 Zeus UNSUNG Server
IP: 95.216.46.110
Port: 2402