 D&D 5e - Lost Mine of Phandelver - Session 1
Community Events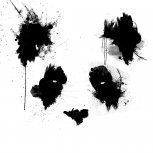 Event created by OneMadPanda
Event details
Small Campaign in the "Lost Mine of Phandelver" Module for D&D 5e.
The Cast so far:
@colt92
@Godzi
@FloofyFloof
@SABER
@Bayou Rick
Session will be run every 14 Days in the Offday-Slot of the Pathfinder Campaign.
Please only RSVP if you are a Cast Member.
---
Session if Full at 5 Players.