---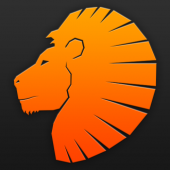 By NeilZar, in Community News, , 1 comment, 2,642 views
It has been a few weeks since Gamescom, but we have finally managed to work out the details for the Giveaway of all the extra merch we got. This year we only managed to get stuff from the Bohemia booth, but next year we will try to get more stuff from all booths. Enough about that, what will we actually be giving away?
THE GIVEAWAY
There a few different categories you can sign up for in this giveaway, one of which is not really a giveaway. More details about that later but here are the categories:
DLC Bundle 2
First off we got a code for DLC Bundle 2, a reward for getting first place in on of the Arma 3 challenges. The Bundle includes the Jets, Laws of War, Tac-Ops Mission Pack and Tanks DLC. The bundle costs 22,99eu on steam, while the individual DLCs cost a total of 34,96eu on steam. This is a great chance to get these DLC and enjoy all the new tanks and Jets you couldn't use in our missions before.
Arma 3 Maps
The next category is Arma 3 Maps. It is not in-game maps; it is the actual real-life foldable versions of Tanoa, Malden and Altis. There are two prices in this category:
Shipping for this category will be paid for by us. All you'll have to do when you win is provide us with the shipping information.
Arma 3 Lanyards
This category is a bit different, as we have a total of 48 Lanyards! Since the shipping for this would be insanely high if it were paid for by us (more than a month worth of donations), we have decided that shipping would be paid for by the recipient. This is a unique opportunity though, as these lanyards are not available online and can only be obtained at events.

(Ginger not included)
The first 48 people to register for the Lanyard will receive one, and on top of that, the first ten will also receive a Vigor sticker with it. Shipping for the package will cost 2.80 for international shipping and 1.66 for Dutch national shipping (subject to change). It will be shipped via regular post, and thus will be deposited in your letterbox.
HOW TO ENTER
Giveaway closed!
TERMS AND CONDITIONS
The person entering the giveaway or signing up for a Lanyard will be referred to in these terms and conditions as "you". The organiser and the rest of the CM and Admin team will be referred to as "we" or "us".
You were born before 01/10/2002 and have been a member of the community since before August first (01/08/2018).

You accept that we publicly announce your name when you win either the Arma 3 Maps or the DLC Bundle 2.

If you win the DLC Bundle 2 prize, you are not entered in the Arma 3 Maps giveaway.

When signing up for the Lanyard, you accept to pay for shipping the items.

Prices for shipping are subject to change dependent on the weight of the package.

You accept to share your personal details with us when winning one of the two giveaways or signing up for a Lanyard.

Signing up multiple times or entering false information will disqualify you from the giveaway.

We are not allowed to enter into the giveaway.

Entries will close on Sunday, September 30th at 23:59 UK Local Time (30/09/2018 22:59 UTC).

Winners will be announced before Sunday, October 7th at 23:59 UK Local Time (07/10/2018 22:59 UTC).
Edited by NeilZar